It's definitely a big month for us at Telltale! You might have caught our announcement last week about The Walking Dead: Season Two coming to Xbox One, PlayStation 4, Xbox 360, PS3, and PS Vita at retail... well, we've got even more good news for fans today.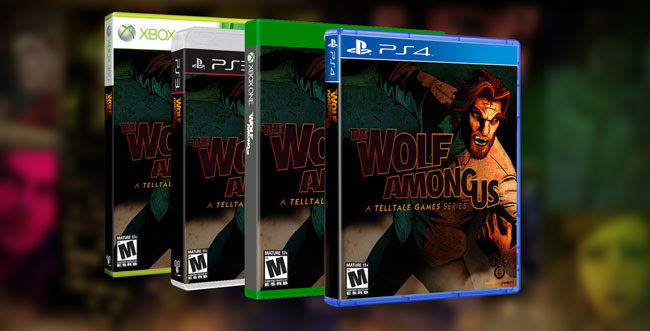 The Wolf Among Us: A Telltale Games Series will ALSO be arriving in stores for Xbox One, PS4, Xbox 360, PS3, and PS Vita on November 4th in North America, and November 7th in Europe! For those who prefer to run more in the virtual world, the full season will be downloadable for Xbox One, PS4 and PS Vita as well (you can already get all 5 episodes via digital download for Xbox 360 and PS3).
Check out the trailer we've prepped especially for this retail release as well. Experiencing scenes from The Wolf Among Us finale again as they're put together in this trailer is kind of amazing for me - remembering this stuff still sends a shiver down my spine. It's very tense, a little bit creepy, and a LOT awesome.



Already played through the full season of Wolf? It's nominated in a whole bunch of categories for the Golden Joystick Awards, including Game of the Year and Best Storytelling! If you really liked what you saw/heard/played throughout the series, go ahead and help support us by voting using the link below. It means more than we can say!