I hear some people talk about how Guybrush seems to have devolved from LCR to CMI.
Really SMI/CMI/EMI is a more logical progression for Guybrush than what we currently have. I feel like almost like there are two alternate character development timelines - SMI/LCR/TMI v. SMI/CMI/EMI.
Of course I love CMI and EMI so I'm not complaining about them per se as much as I am noting there seems to be a different approach to Guybrush's character that is (not necessarily bad) symbolic in the change with his appearance.
However everyone seems to ignore LeChuck in all of this. I feel his character evolution is more awkward than Guybrush's and more confusing.
Secret of Monkey Island: Original
I really feel like LeChuck in the original SMI is not up to snuff in comparison to the later games memorable. If the series had progressed to a different villain I don't think a whole lot of people would have been heartbroken over the loss of LeChuck. Fester Shinetop is more interesting than LeChuck because...well his original sprite animation looks anything but intimidating and he never seems very scary. He doesn't live up to the big backstory they give him. He doesn't fail MISERABLY or anything and he is very enjoyable - particularly when his head explodes into a bajillion pieces - but he's not quite there all the way yet.
He is focused entirely on marrying Elaine and Guybrush is an afterthought.
LeChuck's Revenge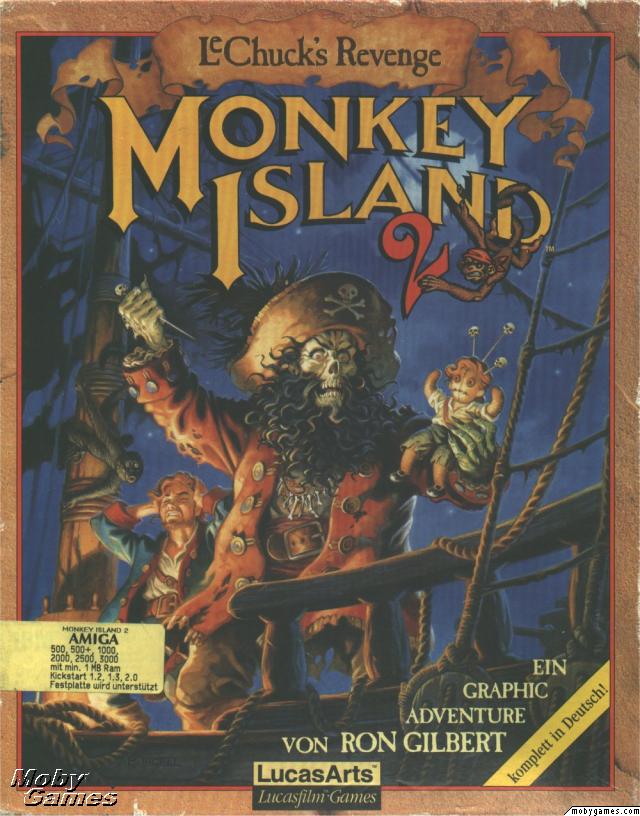 Suddenly Guybrush's death becomes all consuming. Elaine is NEVER mentioned by LeChuck in any particular way. LeChuck is all "murder Guybrush" all the time.

...
I'll finish this later but my point is that it's really weird how LeChuck's character seems to devolve in CMI/EMI/TMI like LCR never happened. He's back to fixating on Elaine but his character in LCR had moved on from that phase.