Share your Streams and Let's Plays for Tales from the Borderlands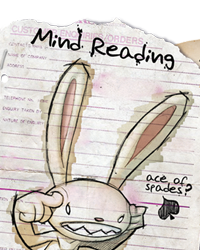 Blind Sniper
Moderator
Stream/Let's Play Sharing thread
---
Hey guys!
Now that Telltale is close to releasing Tales from the Borderlands, we figured it was about that time again where people would start to share their streams and advertisements here. If you want to share your links to Live Streams, Let's Plays, or other videos, then this is the place to do so.
However, we also would like to establish some rules beforehand:
Rules:
Each streaming event or individual video is entitled to one post here, and users are allowed to respond to the posts.

We also ask that if you advertise here, you also have some prior participation in the community.

(See Forum Guideline 2.2: Make sure that you're still here for the community discussion first, not primarily for making people aware of this video walkthrough or that fan fiction. Only participating community members have that right.)

Please keep posts on topic and contribute to the conversation - don't just "bump" the topic so a user gets more exposure.

If you want, you can edit a post from an old event/video for a new stream/video/etc.
Please be sensitive to spoilers and use spoiler tags when appropriate - that goes for both advertisements and community discussion.
Please stick to advertising specific streaming events/videos and not general Channel advertisements.
Sign in
to comment in this discussion.