Hi, I got a strange problem.
I downloaded Monkey island first episode for free in some promotion. Then later bought all episodes with a telltale separate account. Now EP1 start OK. But any new episodes (2-5) does not, when I try to start I get this launcher error: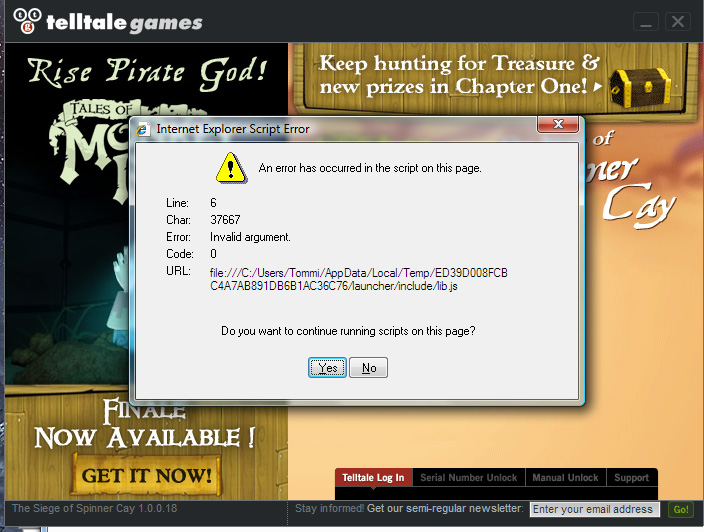 1) Now the problem is that after that error, I can't insert account credentials or s/n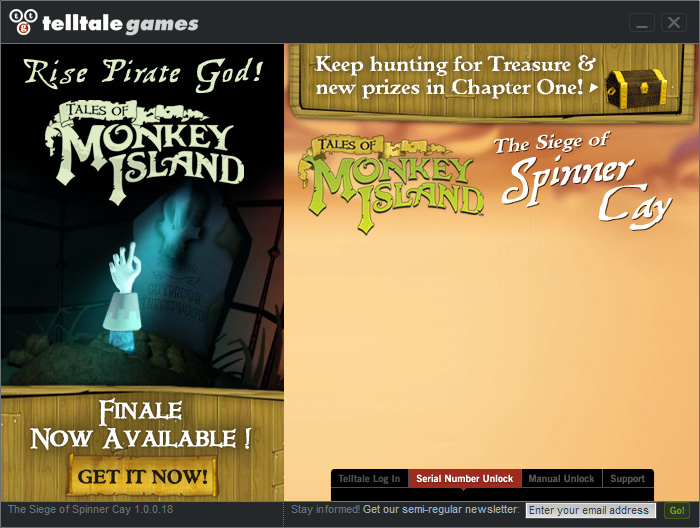 Clicking on the links do nothing. Please advice how to proceed.
I have tried the usual, empty all temp IE files etc, reboot the computer etc nothing helps. I'm using Vista 64-bit and had no problems with EP 1 earlier.
2) Also I'm wondering why episode 1 still work. Is there anyway of completely remove all credential information for EP1 (as it uses old account) reinstall doesn't seem to change anything it's still works (automatically authenticated) and I see no change / logout button in launcher.
Please help.