What's coming up from Telltale + FAQs about Telltale's Future/Upcoming Games (Update Oct 8, 2018)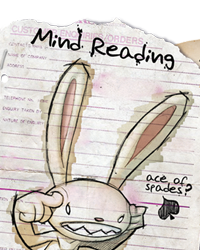 Blind Sniper
Moderator
---
Please note all information here is compiled by volunteer moderators who are not Telltale Staff members.
Community moderators including Blind Sniper, Jennifer, and InGen_Nate_Kenny have helped create this unofficial FAQ. We check our facts thoroughly and have a lot of Telltale experience on our backs, but this is not an 'official' source, we're just volunteers!
---
Majority Studio Closure on September 21st, 2018
Telltale Games announced a majority studio closure on September 21st, 2018, except for a skeleton crew with less than 25 employees. All projects are presumed to be canceled except for "The Walking Dead: The Final Season".
Skybound Games announced on October 6th that they would step in to resume the releases of Episodes 3 and 4 of The Walking Dead: The Final Season.
---
Current Seasons in Progress
---
Previously Upcoming Telltale Games Projects (Presumed to be Cancelled):
---
Telltale Publishing
Click the links below for unofficial FAQs about games other developers have made that are released via Telltale Publishing
This discussion has been closed.